Fitness & Treatment Rooms
FITNESS
Sonoma Golf Club's Fitness Center is a wellness and personal growth haven. Our facility has the latest fitness machines and equipment, including top-of-the-line cardio machines. Our certified personal trainer is highly experienced, with expertise in golf-specific training, weight loss, flexibility, post-physical therapy exercise, and more.
Sonoma Golf Club's Fitness Center provides the tools, resources, and expertise to help members reach their health and fitness goals.
Treatment Room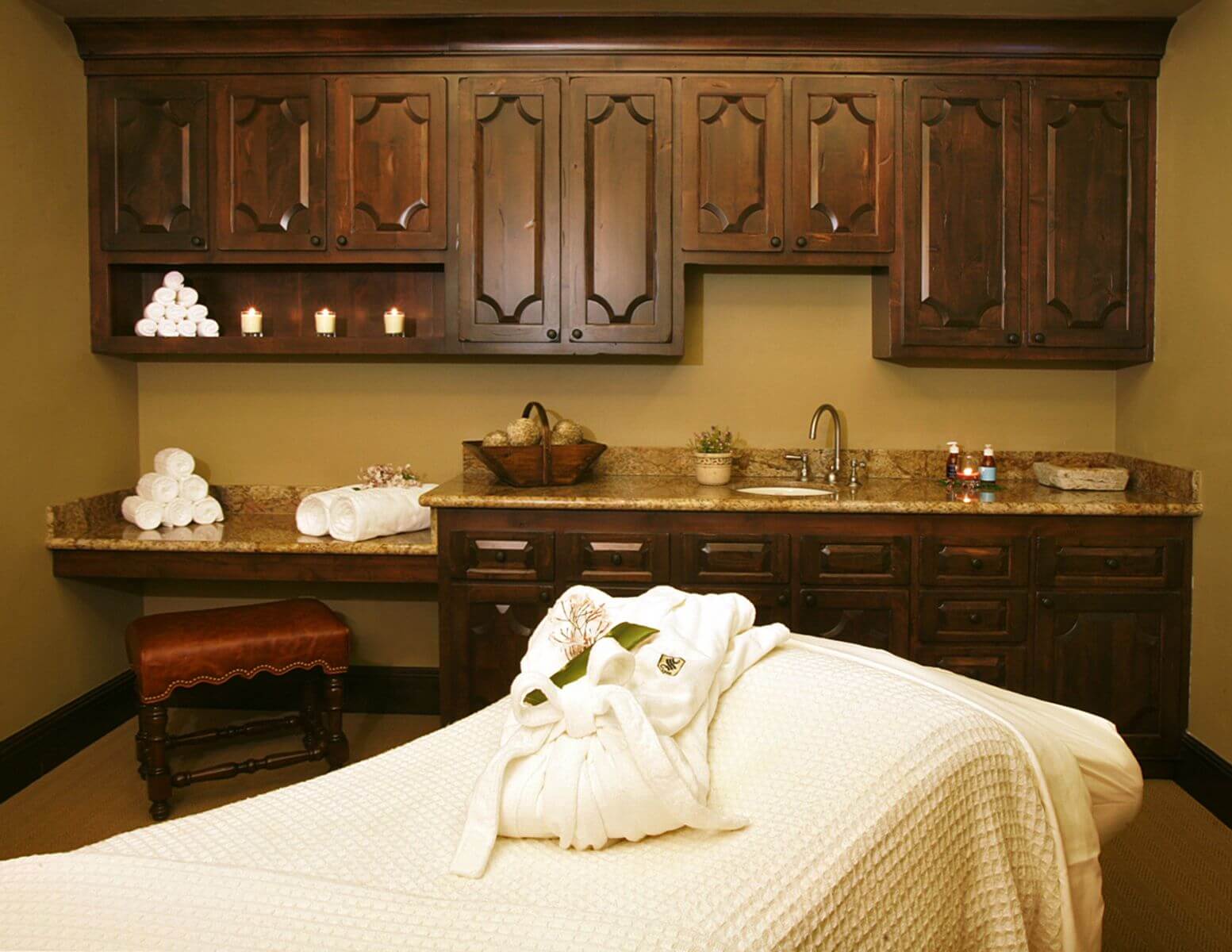 Beyond the three treatment rooms in the Clubhouse with an on-call massage therapist, Members also enjoy privileged access at the renowned Fairmont Sonoma Mission Inn & Spa, which is just five minutes from the Club. It is the original wine country spa resort, retaining the timeless charm and impeccable reputation it received when it first opened in 1927.
Whether staying at the Inn for a few days or just visiting for the afternoon, you can indulge in pampered luxury. Following the grand European tradition, the Inn's lavishly renovated 40,000 square-foot spa is one of the only premier-class spas graced with its exclusive source of thermal mineral waters.